About Us
The look and impact of your website can be one of the most important aspects of the success of your business online.
We know that clear branding, clean navigation, good design and continuity throughout the website, together with a smart image, useful and informative content is key to a website's success. We believe that every Company is different and their website design should be not only individually tailored to meet their needs, but also convey the correct message clearly and concisely and be appealing to their particular audience.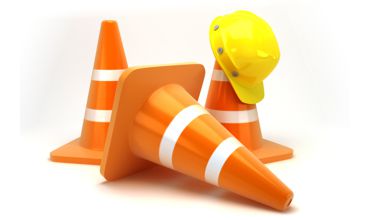 Solutions for you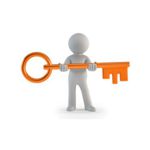 Whether this is your first website and you are on a limited budget or are wanting to improve or expand an existing profile, we offer a complete solution, incorporating professional website design with clean function and built in search engine optimisation encouraging visitors and strong lead generation through your site.
Our experience and a dynamic fresh approach ensures that your website not only looks great but also works hard for your business, helping people who are searching for your products and services to actually find them!
Whether you are looking for simple brochure website, a site based on CMS or wish to sell product on line we have the solution for you.
Affordable
Unlike many low cost and franchise website designers we do not use template sites, stock photo's, or standard phrasing. We listen to what you want, how you want it & how you see yourselves against your competition. We then set about designing & providing a website that is as individual as you are, stands out in the crowd and suits not only your own personal taste, but also your particular needs and budget.
Optimisation & strategy
We offer simple and understandable advice on optimisation and web strategy, from building a basic website through to email marketing to help you develop your business presence online, engage with your customers and market your products and services.
We can make sure your website is optimised for search engine listings (SEO) and help you set up email lists to talk to your customers. Investing in a good online communications strategy can provide a good return for your organisation.
Care and attention to detail
Our care and attention to detail is what will make our service and your website stand out from the rest. Our packages include sourcing and organising the hosting of your domain as needed, setting up your emails and delivering a highly optimised website that will provide you with the professional finish you deserve.
We have a passion for design and a wealth of experience, in-house graphic design capability enables us to deliver a full service from brand identity and stationery to corporate brochures.
We optimise your website in accordance with what you see your particular strengths to be, not just what is expected for your type of business. We will give your website design and brand the impact it needs in your ever increasing competitive markets, with basic graphic design concepts combined with innovation and the correct SEO.
We are based in sunny Worthing but are happy to offer our services across the UK. The internet and email has made the world a much smaller place, and we are happy to work remotely, but if you are within reasonable reach, we can meet with you to discuss your requirements.
We offer no obligation quotations, free sample designs and are happy to offer maintenance packages if you require them.
Our objectives remain the same, to ensure customer satisfaction while delivering a solution that suits your particular needs and your budget.
Hosting & Domain names
Although we are more than happy to host your site and to help you in choosing and organising your new domain name we are of the general view that your site should be on your own host to avoid any difficulties that may arise in the future. We will guide you through this process and explain the pro's and cons of the various options available to you should you choose this option.
Pricing
Our pricing reflects the needs of each individual client so if you are interested in developing your online presence, or getting more out of your current website, then talk to us about your requirements and expectations please get in touch.