Design
Design & content is key when it comes to your website.
Good design, clear navigation & content will keep your visitors attention, make an impression and encourage them to return to your site in the future.
Search engines love content which is regularly updated and includes lots of keywords which are relevant to your business. Think about your target audience and how you would want or expect them to search for and find your website, what are your unique selling points, keywords and key phrases?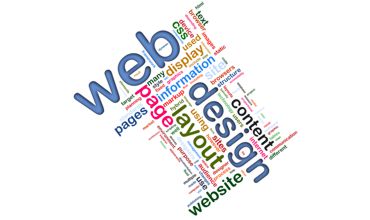 The design of your website also conveys a message about you and your Company, the formal approach could be the image you are trying to convey, or possibly the friendly casual message is what you want to deliver?
Colour scheme
The colours used in the design of your website are important. Getting the colours right will convey the correct message to your clients. Lighter colours with greys for example are generally used for a corporate more formal look, while more vibrant colours and a funky style may be used to focus on a more youthful audience or lively subject. The colour scheme of your website must blend and complement your existing branding / stationary to ensure continuity, making you instantly recognisable.
If the colour scheme is correct the design of the website is half way there.
Browser Compatibility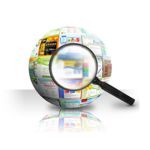 Your website should work on all common browsers, including Internet Explorer, Firefox, Chrome, Safari and Opera. There's no point in having an amazing looking website if you are losing out on half your audience because the site hasn't been built to work across the board.
We produce your website using the latest practices to ensure speed, accessibility and visibility across all browsers and platforms.
Responsive
Apart from browser differences there are also a multitude of different devices with numerous screen sizes to be considered.
A responsive site will automatically adjust layout and size to suit the screen it is being displayed on.
Your site needs to look good on all platforms and at the same time be clearly readable.
Linking
Linking is an important way of improving your visibility along with SEO. We can establish website linking with local / relevant databases on your behalf but think about your contacts, business colleagues and friends with websites, ask them if they will provide links to your site, it all helps and the more relevant the better.
Pricing
Our pricing reflects the needs of each individual client so if you are interested in developing your online presence, or getting more out of your current website, then talk to us about your requirements and expectations please get in touch.